Experimental
Experimental design related to things I was inspired by.
AMY WINEHOUSE PORTRAIT
This was an assignment for Illustrator class in Term 2. The only instruction was to use all of the different techniques we've learned so far and come up with some interesting drawing.
A week before that assignment, Amy Winehouse died so I decided to do a portrait and play with some new illustration techniques I learned in that moment.
LENNON STREET ART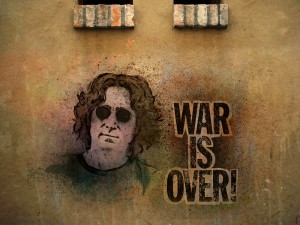 Assignment for 2D Graphics 3 in Term 4.
John Lennon is one of my favourite singers ever. He was really charismatic and he just simply changed the music. But also, he was a dreamer, he believed people can actually change the world and that's why, he is one of the most influential people of the 20th century.
BENDER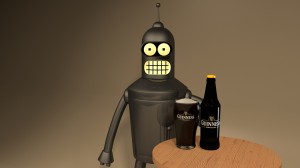 Assignment for 3D Graphics 1 in Term 3.
 I did that following some tutorial and playing with different techniques. It was really fun to do and that was actually the first time I did something on Cinema 4D.
ALICE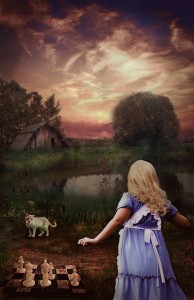 2D Graphics 1: Photoshop Assignment.
The assignment was to create a teaser poster for Alice in Wonderland: Through the Looking Glass that represented the mood and tone of this film and peaked people's interest for it's coming release.
We needed to use 10 of the 20 images provided by our instructor to come up with this collage and also used 3 public domains pictures.
I'm really happy with the result, especially because I learned a lot and made me understand how basic Photophop tools worked and the things you can do with them.